Event Teknika

Infrastructures
Lighting
Production
Sound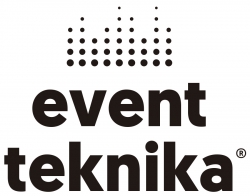 Technical support for events
Ekitaldietarako hornikuntza teknikoa
Equipamiento técnico para eventos
A leading event management company.
We expertly provide comprehensive event management services from concept formulation, event design and cutting edge production to the provision of technical equipment and staging structure.
Gertaerak antolatzen espezialistak.
Zure proiektua burutzeko beharrezkoa de kudeaketa eskeintzen dugu beronen kontzepualizazio, diseinu eta ekoizpenetik ekipamendu teknikoa eta azpiegituretararte.
Especialistas en la organización de eventos.
Proporcionamos la gestión integral que implica la realización de tu proyecto en el equipamiento técnico e infraestructuras, diseño y producción técnica.